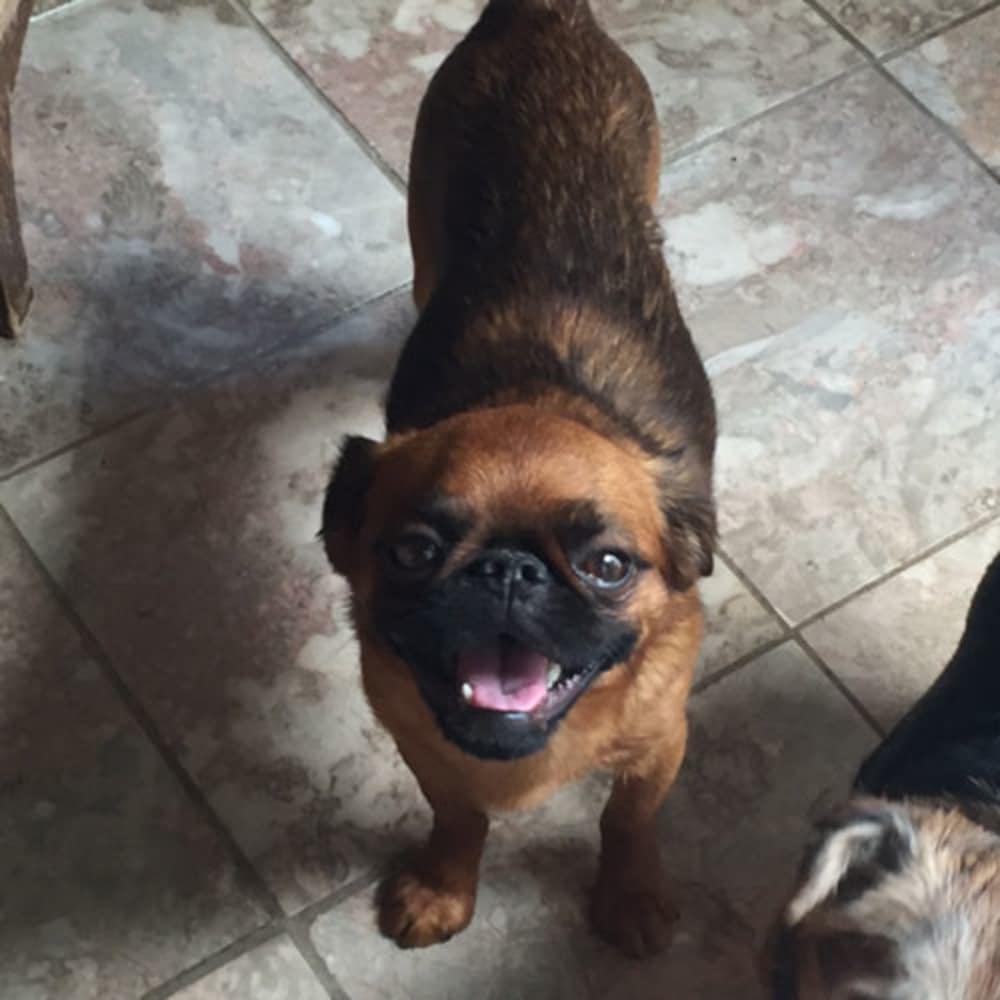 Meet Cubby! Catalina Park Inn's new mascot!
March 4, 2017 by: Mark Hall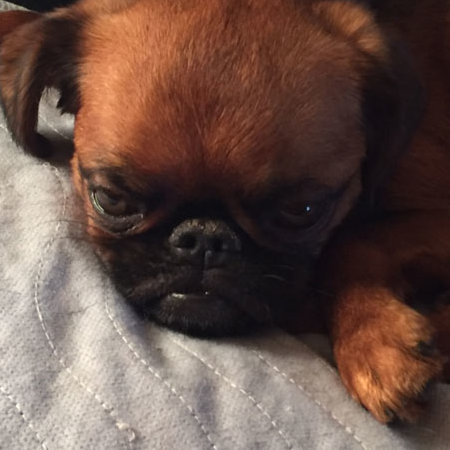 In 2016 in just over one year we lost our beloved dogs Dewey, Chester, Patton, Ginger and Georgie. They all lived full lives of over 15 years. Georgie was the first on board and she was the last to go this past Memorial Day. After having dogs for the past 24 years we thought we would take a break for a year or so as losing them all in a short time was pretty rough.
But then about 2 weeks later Mark had to go online and have a look at the National Brussels Griffon Rescue Website! http://www.brusselsgriffonrescue.org
Well, he found Cubby, a four year old Brussels Griffon who needed a loving home. To say that Cubby is a little obsessed with Mark would be a great understatement! Follows him everywhere...
We have had him for seven months. He's a happy camper and loves to visit with guests who need a dose of dog-love.