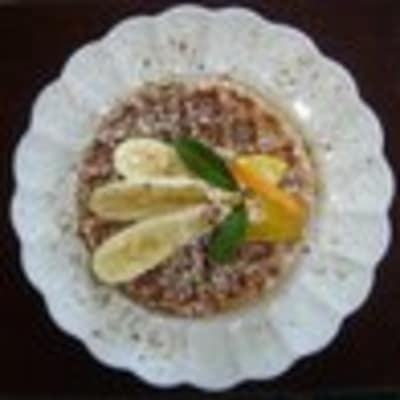 The Best Waffles
You have to start these the night before but it is a cinch...
This is a recipe that was shared by a guest and now is a part of the Catalina Park Inn repertoire. It is a modification of a recipe found in Marion Cunningham's The Breakfast Book which was given to me by a friend years ago. I had never tried this particular recipe until a guest told me about it. These are really the lightest, crispest waffles I have ever had. I modified the recipe by substituting ½ cup cornmeal for ½ cup of the flour. It gives the waffles and certain crispness that is really wonderful. If you don't have cornmeal, just go with 2 cups flour. They are delicious either way. The mixing is done the night before and in the morning you add the eggs and the baking soda; makes about eight waffles, you can convert the recipe to increase the amount of waffles.
1/2 Cup warm water
1 teaspoon sugar
1 package dry yeast (2tsp)
2 Cups of warm milk
1/2 Cup of melted and cooled butter (1 stick)
1 1/2 Cups of all-purpose flour
½ cup Corn Meal
1 teaspoon salt (I use less salt)
2 Eggs (add in morning)
1/4 teaspoon baking soda (add in morning)
Use a large mixing bowl to allow the batter to rise to double its original volume. Put the water in the mixing bowl and sprinkle in the yeast. Let stand to dissolve for 5 minutes. Add milk, butter, salt, sugar, cornmeal, and flour to the yeast mixture and beat until smooth and blended. Cover the bowl with plastic wrap and let stand overnight at room temperature. Just before cooking the waffles, beat in the eggs, add the baking soda, and stir until well mixed. The batter will be very thin. Pour about 1/2 to 3/4 cup batter into very hot waffle iron. Bake the waffles until they are golden and crisp. The batter will keep for several days in the refrigerator.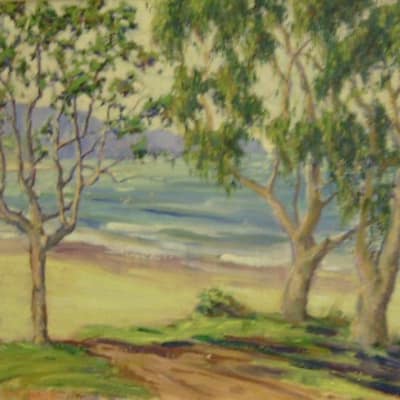 Lemon Ricotta Pancakes
3/4 cup all purpose flour
1/2 tsp grated nutmeg
1 tsp baking powder
1 cup ricotta cheese
2 ea. eggs
1/3 cup milk
1/3 cup canola oil
juice and finely grated zest of 1 large lemon
confectioners' sugar
maple syrup
Combine the dry ingredients. In a separate bowl combine the wet ingredients, then mix with the dry ingredients. Pour approximately 1/4 cup batter on a non-stick skillet (400oF). Cook until golden brown. Flip once.
Arrange on plate and dust with confectioners's sugar. Garnish with a wedge of lemon and serve with maple syrup. Makes 4 servings.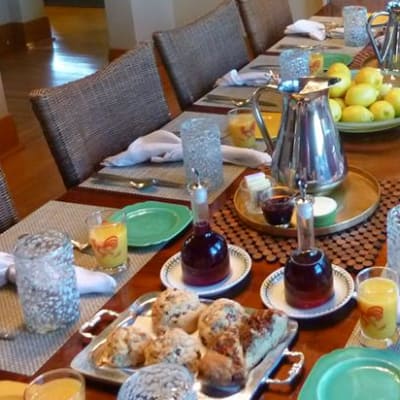 Spicy Buttermilk Coffee Cake
2 1/2 cups Flour
2/3 cups Canola Oil
1/2 tsp Salt
1 cup chopped nuts
2 tsp Cinnamon
1/4 tsp Ground Ginger
1 cup Brown Sugar
3/4 cup White Sugar
1 egg, beaten
1 cup Buttermilk
1 tsp Baking Powder
1 tsp Baking Soda
Preheat oven to 350 degrees.
Step One: Make the batter and topping mix.
Mix together in a large bowl the flour, salt, 1 teaspoon of the cinnamon, both sugars, and corn oil. Remove 3/4 cup of the mixture, and to it add the remaining 1 teaspoon cinnamon and nuts. Mix well, and set aside.
Step Two: Complete the batter.
To the remaining batter, add baking soda, baking powder, egg, and butter milk. Mix to combine. Small lumps are OK.
Step Three: Bake
Pour batter into a well-greased 9x13x2 pan. Sprinkle the topping mixture evenly over the surface and press lightly into batter. Bake at 350 degrees for 40-45 minutes or until a cake tester comes out clean.
Variation:
This coffee cake is also very good if you want to fold in apple or pear chunks at Step Two. Used one medium apple or pear. Dice fairly large and fold into batter